Help Centre
The Mathematics Department runs a virtual help centre, staffed by TAs. In Fall 2020, the help centre will run from Monday September 21st until Friday December 11th.  It will not run during the Fall Reading week of November 2 - November 8th.  In Winter 2021, the help centre will run from Monday January 18th until April 9th.  It will not run during the Winter Reading week of February 15- February 19.
There are TAs staffing the help centre 8-9am and 5-8pm, Monday to Friday, London Ontario time. Live video help is only available during these times. If you post a question outside of these times, it will be answered in text when TAs log on.
Once you have joined the virtual help centre (see below), please read the information in the "How to use this help centre" channel about its usage.
Joining the Help Centre
It is recommended that you install Microsoft Teams on your computer. The browser based approach further below has limitations, (as does mobile).
After installing Microsoft Teams on your computer and logon to your Western Office 365 account. After you have done that return to this tab and click on the link below:
Clicking this link should enrol you in a Microsoft Team, if it doesn't try restarting Teams and clicking the link again. Clicking on the "Teams" tab in Microsoft Teams should produce a lovely rainbow coloured circle with the heading "Mathematics Department Virtual Help Centre".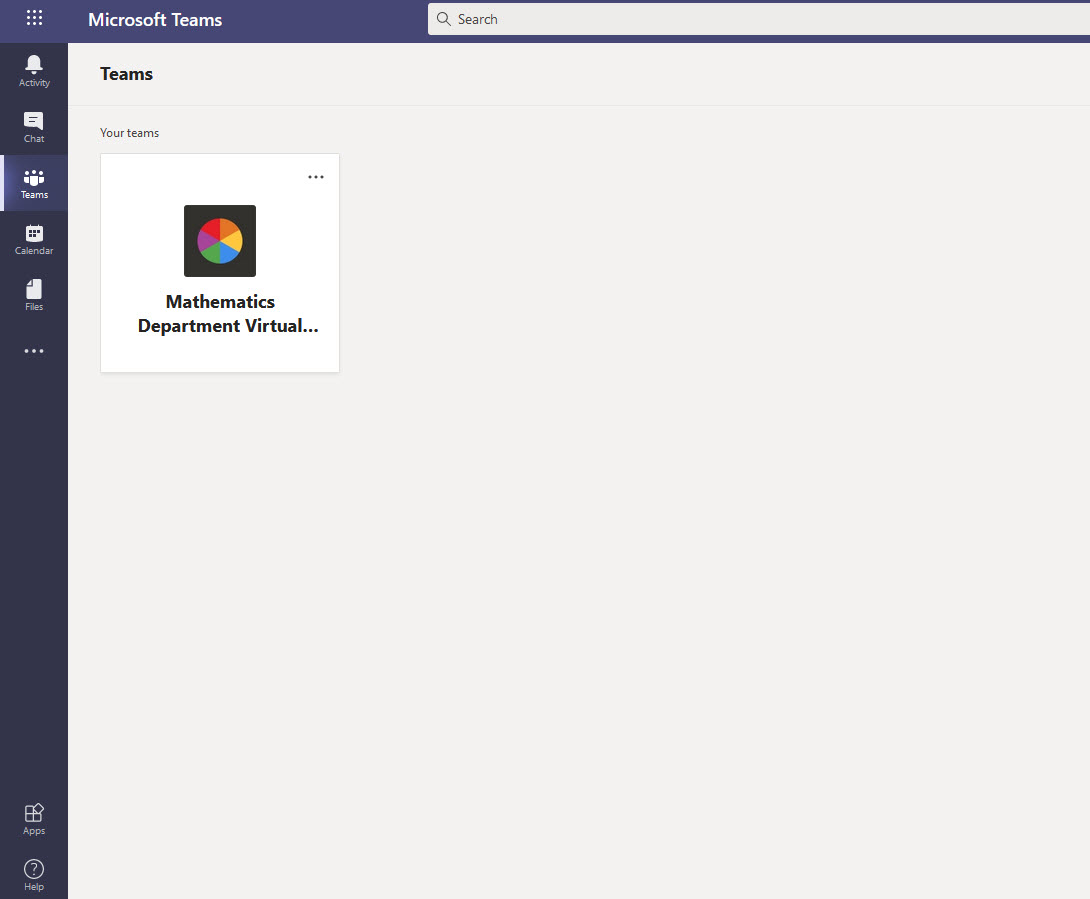 Clicking on that rainbow coloured circle will bring you to the Mathematics Department Virtual Help centre. For information on how to use it click on the "General" tab and then click on "How to use the..." at the top of the page.
 An alternative method (browser based)
Log on to your Western email, i.e. Office 365. From the office home page search for the Microsoft Teams page.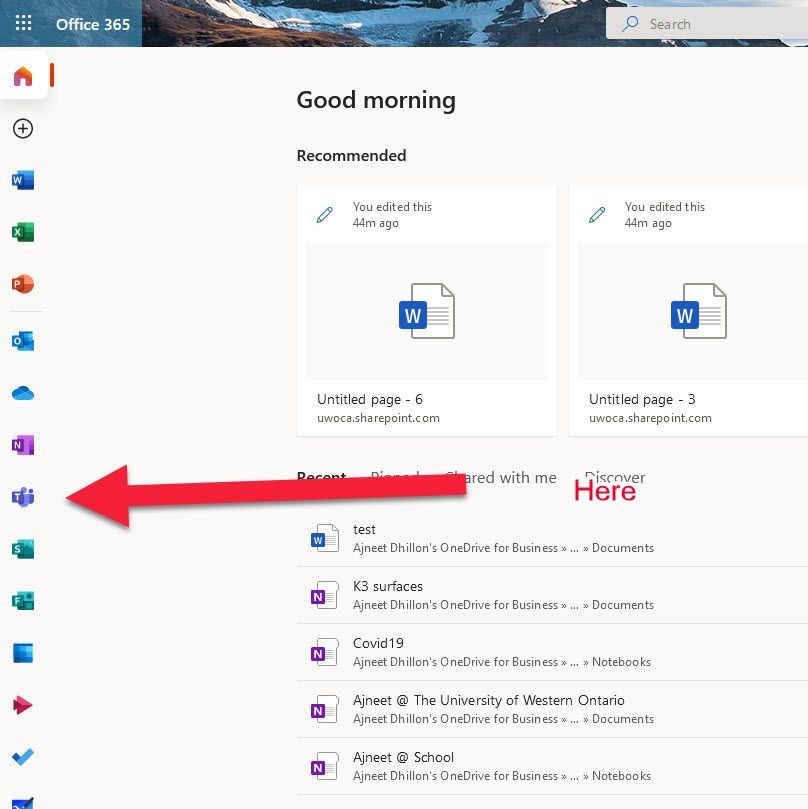 You can join the team (see top right browser window) with the code: arl8xza
 TA Schedule
 

MONDAY

TUESDAY

WEDNESDAY

THURSDAY

FRIDAY

8:00am – 9:00am

Wilson L

Logan T

Nathan P

Sepideh T

Wilson L

Sepideh T

Nathan P

Logan T

Ilia V

Artem G

5:00pm – 6:00pm

Artem G

Ilia V

Oussama H

Manak S

Oussama H

Jonathan Z

Lirong Y

Jonathan Z

Manak S

Lirong Y

6:00pm – 7:00pm

Jacob F

Artem G

Ilia V

 

Jason P

Peter S

Logan T

Hamed H

Oussama H

Zeinab J

Jacob F

Wilson L

Jonathan Z

Nathan P

Manak S

Lirong Y

7:00pm – 8:00pm 

Jacob F

Artem G

Ilia V

Jason P

Peter S

Logan T

Hamed H

Oussama H

Zeinab J

Jacob F

Wilson L

Jonathan Z

Nathan P

Manak S

Lirong Y
Virtual Help Centre for Calculus 1000B
| | | | | | |
| --- | --- | --- | --- | --- | --- |
| | Monday | Tuesday | Wednesday | Thursday | Friday |
| 9:30-10:30am  | Farshid | Jingshi | Cristiano | Jingshi | Chinenye |
| | | | | | |
| 4:30-5:30pm | | | | Farshid  | Cristiano |
| | | | | | |
| 6:30-7:30pm | Chinenye | Xinyi | Shuran | Xinyi | Shuran |